---
WTS: Sick of webmasters hotlinking your swf files? Get your traffic back! Earn More! - antz - 13-05-2018

Hello Folks,
I have a very simplistic .swf file here which I can customise to point to your domain name or any that you might choose.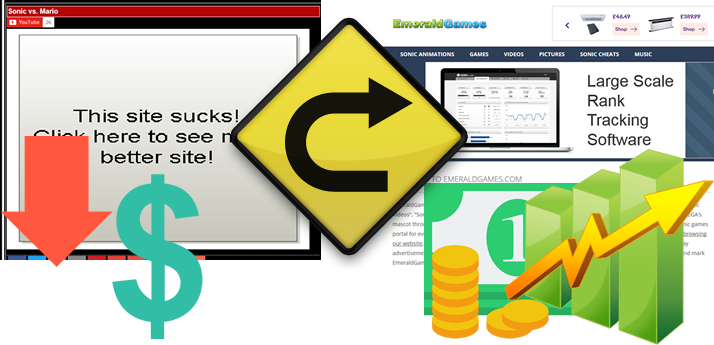 Example of it in action can be shown here on this website:
https://www.igrice-games.com/2009/04/sonic-vs-mario.html (swf file should redirect you to emeraldgames.com after a few seconds)

Here's the details of what you'll get
.swf file which you can rename to whatever .swf file is being hotlinked by a rival website and copy it an unlimited amount of times to whatever swf file name they are hotlinking.

Customised to point to whatever domain name you'd want it to redirect to which includes an _self auto-redirect and clickable button incase they can't get redirected.

Help prove a point and make a statement stating your bandwidth and storage is not theirs to have! gain traffic from the offending page back to your own website! and help increase traffic and decrease hotlinking offenders! it can be a few visitors to a huge amount of visitors depending on how much traffic is hitting their webpages hotlinking your content!

Have this for just $50.00 USD via PayPal! PM me for payment info, turnaround for this service is within one day!

Regards,
Antz


---